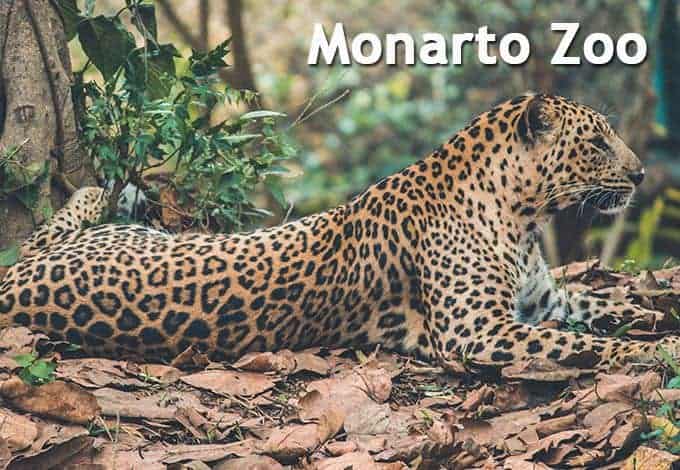 Founded in 1983, Monarto Zoo stands tall as one of the oldest and most legendary zoos in the whole country. Today, they have an extremely strong membership base of 45,000 people, closing in on the Adelaide Football Club numbers of 65,000.
The zoo itself is located around 50km southeast of Adelaide. Travel time can be under 45 minutes if you're travelling from the city and the traffic is good. So if you're thinking about heading down – You likely want to know how much it's going to cost.
Here are the current entry prices to Monarto Zoo:
Monarto Zoo Prices
Age
Price

Entry Ticket

Children (4-14)
$19.80
Adult (15+)
$36.00
Seniors (valid ID required)
$25.50
Student (valid ID required)
$25.50
Family (2 adults, 2-3 children)
$91.50
Price Updates
June 2018 – Increases from Aug 2017 – Children (+$0.30) – Concession (+$0.50) – Adult (+$1.00) – Family (+$2.00).
As you can see, the prices are slightly higher than other zoos around Australia, but after you read through the rest of the post, you'll understand why.
Entry Into The Zoo
So, now you know how much it's going to cost – what exactly are you going to get for it? A hell of a lot of value, that's what.
Inside the park, you'll find more than 500 animals enjoying their peaceful existence originating from more than 50 species.
Within the 1,000 hectares the zoo is located on, is around 10km of walking tracks. Don't worry – they range in difficulty from easy to medium grading (all suitable for robust pushers).
A few of these include:
Emu Track – A leisurely 20-30 minutes stroll taking you through some of the most magnificent flora and bird life the world has to offer.
Ridge Track –  Fancy a more African setting? Choose the Ridge Track and you'll be greeted along your journey by giraffes, zebras, and elands.
Bretag Track – At an approximate 35 minute walk time, the Bretag Track is the longest in the zoo. You'll witness rhinos, African lions, and more.
We all know what happens after a walk, no matter how leisurely it was, we get famished.
What better way to top of your personal tank with some cool beverages, hot meals, and delightful desserts from the Ketabi Café.
If you're looking to BYO food, you're more than welcome to. Sheltered picnic areas are available near the visitor centre. Unfortunately, due to safety concerns, BBQs are not available within the zoo grounds. Leave those tasty snags at home for another time.
Up Close And Personal
Similar to many other zoos, including Peel Zoo over in Western Australia, Monarto Zoo offers a range of options where you can remove the barriers between the animals and yourself.
At Monarto, though, these experiences are next level. These are the experiences you'll be talking about for years to come.
A few of the most popular:
Meerkat – These curious creatures love meeting new people. And you could be one of them. $40 will let into their exhibit and part of the action.
Lion – Housing one of the largest pride of lions in the country, join the keeper in giving them dinner, putting them to bed, and hearing them roar.
Cheetah – Get your running shoes on, you'll be meeting up with the fastest land animal on the planet. Don't wear bright colours though (it spooks them).
Rhino – These gentle beasts need their feeding. Are you up for the challenge?
Prices do vary (quite dramatically) from experience to experience, so please check their website (link below) before heading down.
Zoo Membership
As zoos become more and more mainstream, more and more people are going to be visiting them. And not only once.
Monarto Zoo knows your yearning to visit the animals regularly which is why they have special membership packages available to you.
Similar to Mogo Zoo in New South Wales, a membership with Monarto not only gives you unlimited free access to their zoo but also to Adelaide Zoo. What a deal!
So if you ever don't have the time to drive down the freeway for a bit, no problem – just head to Adelaide Zoo instead.
Here's what a membership will cost you:
Monarto Zoo Membership Prices
Age
Price

Membership Package

Children (4-14)
$49.95
Adult (15+)
$106.95
Seniors (valid ID required)
$73.95
Student (valid ID required)
$73.95
Lifetime
$2,300

There is a joining fee of $25. You can pick up your membership from Adelaide Zoo or have it delivered for $5.
Not only will you receive awesome discounts by joining as a member, but the funds you provide the zoo assist them in more ways than one:
Helping the keepers and workers care for all the animals in the zoo
Assist in ensuring the future of the zoo
Support extremely important breeding programs and conservations effort of endangered species
As a member of Monarto Zoo, you're also granted free entry into these zoos around the country:
Adelaide Zoo
Melbourne Zoo
Werribee Open Range Zoo
Healesville Sanctuary
Taronga Zoo
Taronga Western Plains Zoo
Perth Zoo
That's a lot of zoos. You could spend years visiting them all and never get bored.
Now then, what were you saying about the membership prices being expensive?
Opening Hours
Monarto Zoo is one of the only zoos in Australia to be open 365 days, with only two exceptions.
First – if the forecasted temperature is above 40 degrees Celsius, the zoo closes. The beach sounds like a better option on these days anyway.
Second – if in any event, the SA County Fire Service declares a Catastrophic Fire Ban, the zoo closes.
Besides those two occasions, the zoo is open to the public from 9:00am – 5:00pm every single day of the year (incl. Christmas and public holidays).
The team working behind the scenes recommend setting aside a minimum of 4-5 hours to get the most out of your animal experience. So head there in the morning and spend the day.
*Note – entry into the zoo is not permitted past 3pm.
Have Fun
We appreciate you taking the time to learn a little more about Monarto Zoo and all the wonderful adventures it has to offer.
Remember, the price of an admission ticket won't just get you into the zoo, it'll allow you to create memories which will last a lifetime.
As Carl Denham (King Kong 2005) once said:
There is still some mystery left in this world, and we can all have a piece of it for the price of an admission ticket.
For further information please visit their official website.
Disclaimer
We are not affiliated with the above goods/service/organisation in any way. Prices should only be used as a guide.