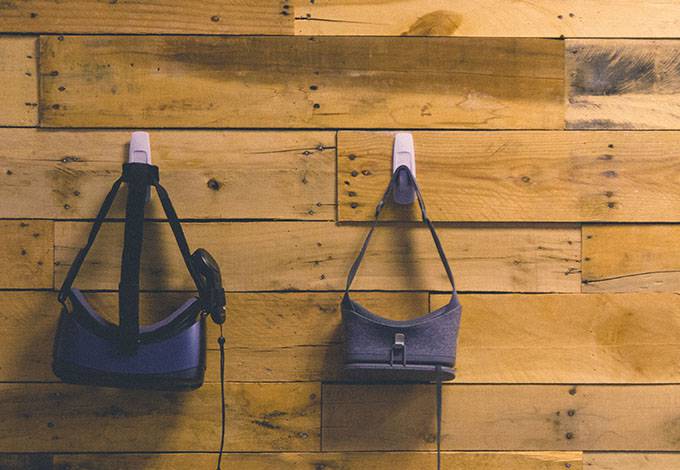 Find out exactly how much the Oculus Rift costs in Australia, what the best prices are, and where you can buy one today.
Here are the latest price for the Oculus Rift in Australia:
VR Headset
Price
Oculus Rift S
$630
Oculus Quest
$790
Oculus Go
$404.53
Oculus Rift (discontinued)
$899

Accessories

Oculus Sensor
$107.21
Oculus Quest In-Ear Headphones
$106.02
Price Updates
November 2019 – Added Oculus Rift S, Oculus Quest and Oculus Go prices
February 2019 – Amazon continues to be the best place to buy the Oculus Rift. It's holding a steady price of $529 with free shipping. See the live price on Amazon here.
December 2018 – Amazon Australia now stocks the Oculus Rift at the cheapest price we've ever seen. It's on sale during the Boxing Day Sales for just $519 on Amazon.
October 2018 – Prices for the Go & Gear VR are steady. Ebay prices for the Rift have slightly increased.
What Are The Latest Oculus Models
Time moves on and so does technology. When virtual reality was first released to customers in 2016, there were only two VR headsets you could really buy and / or use. The Oculus Rift and the HTC Vive.
Since then, a lot has happened but these two brands still stand strong. Especially the Rift has seen two remarkable additions: the Oculus Rift S and the Oculus Quest.
The Oculust Rift S is currently being sold on Amazon for $630 by Oculus and compared to its predecessor, features a few notable upgrades:
Sharper colors
Reduced 'screen-door' effect
VR tracking without external sensors
The Oculus Quest is currently being sold on Amazon for $790 by Oculus. It features a lot of completely new features:
Playable with mobile app
VR tracking without external sensors
Precise hand tracking
Also, Oculus release a headset that can be used with a mobile phone via the Oculus Companion App. It's not one of the cheap ones where you just strap in your mobile phone into a cardboard – this is a legit standalone VR headset! Basis for it is a mobile phone and no PC. The 64GB version is being sold on Amazon for $404.53.
Best Place To Buy Oculus Rift in Australia
Unfortunately, there aren't any official brick-and-mortar resellers in Australia. So no matter whether you're in Melbourne, Sydney, Perth, Brisbane, Adelaide, Hobart, Darwin, or any other city in Australia – you won't be able to buy a brand new on in any store. For example, JB Hi-Fi (one of the places you'd definitely expect to see an Oculus Rift for sale) only has the Playstation and Google Daydream VR for sale.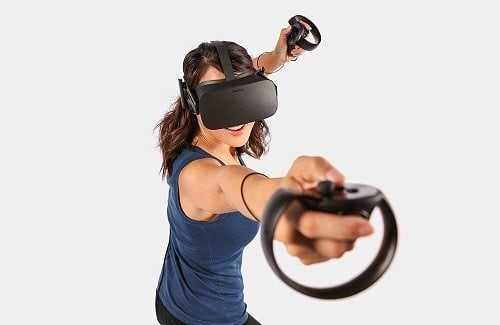 So, where can you buy the Oculus Rift in Australia? Online. There are three different websites where you can buy one.
The first is from Oculus themselves. Although they are the official brand, I don't recommend buying from as they ship from USA which means shipping costs are quite high and it'll take a long time to get to your door.
Next is eBay. There are quite a few unofficial resellers on eBay which means the prices are a bit higher, but most are located in Australia so shipping will be a bit faster. See the listing on eBay here.
Lastly, there's Amazon. Amazon only officially recently launched in Australia in 2017, but has recently started marketing aggressively and adding new products. One of those products is the Oculus Rift.
Amazon currently have the best price ($529), the fastest shipping time, and they're an official reseller. If you like, you can get priority shipping so it arrives even faster. See it on Amazon here.
Why Buy The Oculus Rift?
If you haven't had the chance to experience VR gaming yet, you're going to be blown away. Although we're just starting to enter into the generation of virtual reality gaming, the Oculus Rift is one fantastic place to begin.
It has a huge range of different games you can play on it, making it suitable for all members of the family. And not only is it entertaining for the person using the VR headset, but spectators can also have an awesome time!
On a more up to date note, here's a video showing the massive range of games you can play direct from Oculus themselves:
Lastly, remember that the Oculus Rift does plug into a computer for it to work. These are the recommended and minimum requirements for your computer. One specific piece of computer hardware I'd definitely recommend not skipping out on is your hard drive. If you need help choosing which hard drive to buy, see this page with the latest hard drive prices in Australia.
What Games Can You Play On The Oculus Rift?
A whole heap of awesome stuff. Play games, watch videos, go bowling, play sports, go to comedy clubs, watch documentaries, travel through space, go dancing, meet new people – the list continues to grow every day.
Although the VR industry is still relatively young compared with traditional platforms, it's become widely accepted by developers. There are hundreds of experiences almost guaranteed to keep you entertained for thousands of hours.
Want to know exactly what's out there at the moment? Check out the official Oculus Rift gaming library:
Here are some of the titles available:
Just a heads up – although some experiences are free, many of the higher-end premium games and apps do require payment. These can range from $5 up to $50. Similar to titles on traditional gaming systems.
Conclusion
All in all, the Oculus Rift is great addition to add to your gaming experience, whether it be for yourself, a family member, or friends.
The VR experience truly is something else and to be able to enjoy it in the comfort of your own home will certainly bring you hours of joy.
If you have any other questions about the Oculus Rift or its prices – let me know in the comments below! And if you're serious about VR, definitely check out the HTC Vive prices, too.
Disclaimer
We are not affiliated with the above goods/service/organisation in any way. Prices should only be used as a guide.