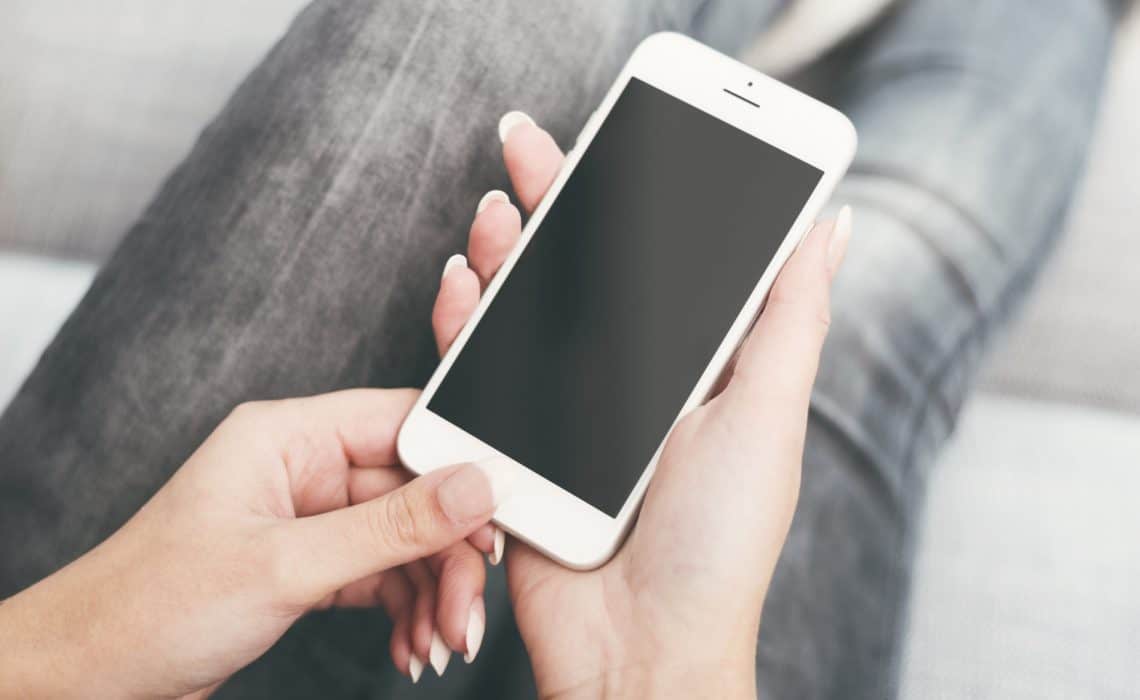 Ever since Apple released their first generation iPhone, it took the world by storm. Here are the latest and best iPhone prices in Australia.
Latest iPhone Prices
Here are the latest iPhone prices in Australia:
Model
Price

iPhone 11

iPhone 11 (64GB)
$1,199
iPhone 11 (128GB)
$1,279
iPhone 11 (256GB)
$1,449

iPhone 11 Pro

iPhone 11 Pro 5.8 Inch Display (64GB)
$1,749
iPhone 11 Pro 5.8 Inch Display (256GB)
$1,999
iPhone 11 Pro 5.8 Inch Display (512GB)
$2,349

iPhone 11 Pro Max

iPhone 11 Pro Max 6.5 Inch Display (64GB)
$1,899
iPhone 11 Pro Max 6.5 Inch Display (256GB)
$2,149
iPhone 11 Pro Max 6.5 Inch Display (512GB)
$2,499

iPhone XR

iPhone XR (64GB)
$1,049
iPhone XR (128GB)
$1,129

iPhone 8

iPhone 8 4.7 Inch Display (64GB)
$779
iPhone 8 4.7 Inch Display (128GB)
$859

iPhone 8 Plus

iPhone 8 5.5 Inch Display (64GB)
$949
iPhone 8 5.5 Inch Display (128GB)
$1,029

Air Pods

AirPods Pro
$399
AirPods
with Wireless Charging Case
$319
AirPods
with Charging Case
$319

iPhone Accessories

iPhone 11 Silicone Case
$65
iPhone 11 Leather Case
$79
iPhone 11 Smart Battery Case
$199
iPhone 11 Folio Case
$199
iPhone 11 Pro Silicone Case
$65
iPhone 11 Pro Leather Case
$79
iPhone 11 Pro Smart Battery Case
$199
iPhone 11 Pro Folio Case
$199
iPhone 11 Pro Max Silicone Case
$65
iPhone 11 Pro Max Leather Case
$79
iPhone 11 Pro Max Smart Battery Case
$199
iPhone 11 Pro Max Folio Case
$199
iPhone XR Case
$65
iPhone XR Smart Battery Case
$199
iPhone 8 / 7 Leather Case
$75
iPhone 8 / 7 Silicone Case
$55
It's hard to believe that iPhones didn't exist before 2007. Let's take a look at the iPhone chronology as well as the story of its introduction into Australia.
The aeroplane, the lightbulb and the internet are all inventions that shaped society as we know it. Another game-changing invention that's had a similar impact on the world has to be the iPhone.
Steve Jobs introduced the snazzy piece of tech by calling it a revolutionary and magical product 5 years ahead of any other phone on the market.
Fast forward 12 years and Apple controls half the smartphone market in Australia. And it's not just Australia, Apple is one of the top three smartphone vendors worldwide.
Where did it all begin? And what are the latest jaw-dropping pieces of tech they offer today? Read on for a full iPhone chronology.
From Humble Beginnings to Great Heights – An iPhone Chronology
How did Apple put "smart" into a smartphone? They didn't start out with a revolutionary plan to change the world as we know it. They had a simple goal of fixing a common problem—how to make one device that does everything?
Combining an iPod, a phone, and a computer into one, it all started in 2007.
iPhone – 2007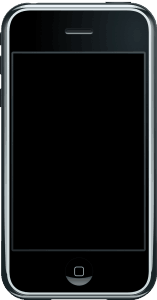 In 2007, Apple claims to reinvent the phone with the first generation iPhone. 16 GB might seem primitive now, but it was a huge leap from other devices. Initially, there wasn't so much to store on the smartphone anyway, with no App Store in-sight.
But one thing that was a huge success was the 2.0-megapixel camera and access to the internet on a bigger 3.5-inch screen. It was like having a digital camera and computer in your pocket.
It even won awards for the pioneering multi-touch features that used fingers instead of a stylus or buttons. A touch-screen may not seem special in 2019. But this was the first time you could tap someone's name in the phonebook to call them!
iPhone 3G – 2008
While the first attempt was great, the second attempt was even greater. It was twice as fast as the original, but half the price. Win-win!
The iPhone 3G didn't have many upgrades from the original iPhone. But it featured an App Store and, of course, 3G connectivity.
The upgrade also boasted built-in GPS which was a game-changer in smartphones. This was the first time people could use their phone to find their friend's home address or search for their closest KFC!
iPhone 3GS – 2009
With the new App Store, 16 GB internal memory was not enough for users. So they quickly released the 3GS with 32 GB storage. On top of extra memory, they also upgraded the camera to 3-megapixels and added a video recording feature.
Although the outside of the phone looked relatively similar to previous models, it ran the operating system, iPhone 3.0. This was an early version of iOS 8 and made the phone twice as fast as the original iPhone and iPhone 3G. Because the "S" stands for "speed"!
iPhone 4 – 2010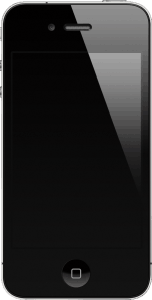 In 2010, selfies became commonplace with the iPhone 4 boasting a front-facing camera. Topped off with the introduction of FaceTime video chat and a crystal clear Retina screen. The iPhone was starting to look more like what we see today.
But while other smartphones had the option of extra storage using the memory card slot, the iPhone 4 storage was sadly only 32 GB.
iPhone 4S – 2011
Calling it "the most amazing phone yet" the iPhone 4S was a huge leap from its predecessor. To start off, they upgraded the phone's storage to 64 GB! The camera also had an update with video recording available in 1080p.
But the most game-changing feature of all was probably the brand new voice assistant. This time the "S" stood for "Siri".
iPhone 5 – 2012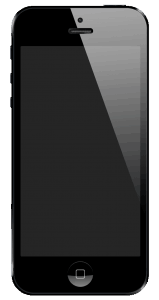 2012 was a big year for the iPhone. From boosting the meagre 512 GB memory up to 1 GB, the smartphone got a whole lot faster. They also introduced LTE connectivity and said bye-bye to 3G.
For the first time, they increased the screen to 4 inches and made the bulky phone a lot thinner and more streamlined. To top off a great upgrade, the world said hello to the lightning cable that we all love to hate.
iPhone 5S & 5C – 2013
For the first time, Apple decided to sell two phones at the same time. The 5C, sporting a plastic shell, was a more affordable option, yet had most of the same features as the iPhone 5. But it notably had less storage available and no Touch ID.
But the 5S had quite a few handy upgrades which made it worth the extra dollars. Touch ID, slo-mo video and dual flash to name a few. And to add another feature to the world of Apple, they introduced a motion data processor that would define health and fitness apps forever.
iPhone 6 & 6 Plus – 2014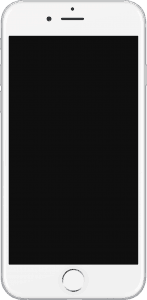 Clearly, Apple enjoyed announcing two phones at the same time and did the same with the iPhone 6 and 6 Plus. While the internal specs were the same as the 5S, the 6 and 6 Plus offered a larger screen with HD display. The 6 Plus was Apple's first "Phablet".
Both devices offered the Apple Pay feature. This is also the first time you could choose 128 GB as a storage option. While most loved this upgrade, some users complained of units "bending" naming the Apple crisis "Bendgate".
iPhone 6S & 6S Plus – 2015
On the outside, the upgrades looked similar to the iPhone 6. But the upgrades on the inside made huge leaps forward. To start off, the camera went from 8 MP to 12 MP and you could shoot 4K video. The selfie-cam was also upgraded to 5 MP.
The memory went from 1 GB to 2 GB making the device run a lot faster. And advanced 3D touch was finally introduced.
Apple also made sure to build the phones from stronger materials to prevent any bending!
iPhone SE – 2016
A sneaky iPhone model that many forget is the iPhone SE. It was pretty much the same as the 6S but in a smaller package. It didn't have 3D Touch, but most other flagship features were the same.
The phone was a whole lot cheaper and catered to die-hard customers who loved earlier smaller models.
iPhone 7 & 7 Plus – 2016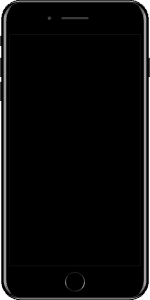 2016 also brought the iPhone 7 and iPhone 7 Plus starting at 32 GB and going up to 256 GB storage. They replaced the classic home button with a haptic-based virtual button.
The dual camera featured on the 7 Plus made zooming in a dream come true. They also revealed the "Portrait Mode" feature that surged in popularity. Especially for the selfie-generation.
They made a bold move by removing the audio jack to promote their wireless AirPods. The move was controversial, but in 2019 wireless earbuds are all the rage. As usual, Apple was ahead of the game!
iPhone 8 & 8 Plus – 2017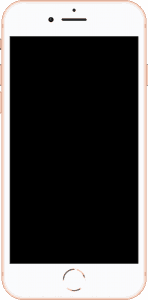 By 2017, Apple had sold more than 1.2 billion iPhones worldwide. But Steve Jobs showed no signs of slowing down. There was still so much to improve upon.
The iPhone 8 and 8 Plus welcomed wireless charging to the world. The stronger phone also had a new durable glass and aluminium enclosure. With Retina HD display, A11 Bionic Chip and true-tone display, the speed and screen quality drastically improved.
Apple also finally redesigned the speakers to 25% louder with deeper bass. While they stuck to 12 megapixels, the sensor was larger and faster capable of filming 1080p slo-mo videos and 4K video.
iPhone X – 2017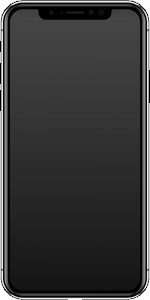 To commemorate 10 years, Apple introduced the iPhone X, because X means 10 in Roman numerals if you didn't know. It was the most expensive iPhone to date, but it was quite a substantial upgrade from the iPhone 8.
The iPhone X included an extra front-facing camera, but it wasn't only for selfies. With Touch ID and the Home button removed, the TrueDepth camera had to step up with Face ID. Revolutionary Face ID made your iPhone more secure than ever but was also fun with the new Animoji feature.
With redesigned glass, a stainless steel enclosure, and wireless charging. The iPhone X was a great way to celebrate their 10 year anniversary!
iPhone XS & XS Max – 2018
Only a year later, the XS and XS Max were welcome upgrades to the X. The biggest change was the A12 Bionic chip. This increased the speed, yet decreased battery usage.
The XS also looked amazing with an edge to edge Super Retina HD display. They also added loads of new photography features. And this was the first time Apple claimed their iPhone was scratch and water-resistant.
The XS Max still has the largest iPhone display yet. With more than 3 million pixels and a bigger battery, "Max" is a fitting name.
iPhone XR – 2018
At the same time they announced the XS and the XS Max, they announced the budget version. The XR is smaller than the XS and the display isn't as crisp. But the phone was more water-resistant and came in several colours.
The colourful XR wasn't much of a downgrade from the XS, but the price difference was quite substantial.
iPhone 11, 11 Pro & 11 Pro Max – 2019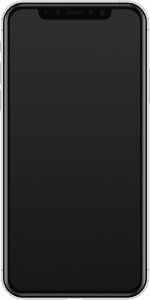 A new year brings 3 new iPhones!
They started with the iPhone 11, offering a photography friendly smartphone. With a second camera on the back, a new and improved night mode feature and a ton of tech upgrades. The camera was jaw-dropping, even for professional photographers!
On top of the camera, Apple also added in an extra hour of battery life. But it wasn't over yet.
The iPhone 11 Pro was the first time Apple has ever included the word "Pro" to one of their iPhone models. The 5.8 inch Super Retina XDR display is the best one yet. With the A13 "Bionic" processor powering the phone, you can get up to 5 hours extra battery life!
And if you thought two cameras sounded good, how about three? Offering ultra-wide viewing and a ton of other features, the camera keeps getting better year by year.
The Pro Max is exactly the same as the Pro but towers like a giant of 6.5 inches.
iPhone 12 & 12 Pro – 2020?
2020 will, no doubt, bring us something amazing. Rumours flying around include a smaller look, four cameras, 5G connectivity and more.
Of course, you're just going to have to patiently wait and see!
The iPhone Story in Australia
When Steve Jobs announced the very first iPhone, Australia didn't have to wait too long. On 11 July 2008, Apple released the phone and the people of Aussieland never looked back!
In fact, today Apple users in Australia are truly loyal to the brand. A whopping 80% stick with Apple when it's time for an upgrade.
With such popularity, Apple made sure each upgrade from 2008-2019 came out the same day as the release date in the US. And to make sure everyone got their new gadgets on time, Apple built its first retail store on 19 June 2008.
Today the Apple market is thriving in Oz with buyers stocking up on iPhones, Apple watches, iPads and more. Many iPhone users choose to use Apple Pay. And Apple TV, which connects to Netflix and other streaming services, is gaining popularity too.
While some things come to Australia late, Apple is always on time. They pay loyalty with loyalty, right?
Time for a New iPhone
Which is the best iPhone ever made? The decision is up to you. But the most widely sold iPhone to date was the iPhone 7.
If you want an upgrade, you sadly can't buy the iPhone 7 from the Apple Store. Here are the options on the Apple website:
iPhone 8
iPhone XR
iPhone 11
iPhone 11 Pro
You can still buy older models from authorized sellers around Australia. But as the generations move on, many older iPhones are becoming "extinct".
If you want the best phone, but you can't afford the latest model try the iPhone 8 or the XR. The only thing you'll really miss out on is the Pro super-camera.
The Never-Ending iPhone Story – What's Next?
From a 16 GB web-browser with a 2.0-megapixel camera to a 512 GB superphone with all the features you'd ever need. The iPhone chronology seems never-ending. And Apple shows no signs of slowing down.
What will they wow us with next? You'll just have to wait and see!
From the latest tech to lunchtime snacks, check back on this blog daily for info about all the latest goods and services in Australia.
Disclaimer
We are not affiliated with the above goods/service/organisation in any way. Prices should only be used as a guide.