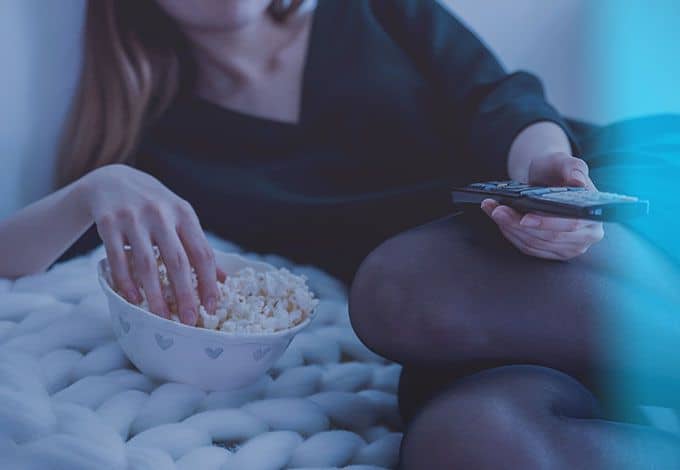 Netflix is the biggest internet streaming platform in the world. In Australia, nearly 10 million people have a monthly subscription to their online video platform. So how much does it cost?
Here's the Netflix prices in Australia for 2019:
| Plan | Monthly Price |
| --- | --- |
| Basic | $9.99 |
| Standard | $13.99 |
| Premium | $17.99 |
[ps2id id='1′ target="/]What's the difference between the plans?
There are two main factors determining the price of each plan – the quality of the content (resolution not if the acting's good or bad) and the number of devices that can watch at the same time. For example – will you be able to watch in the living room and the kids upstairs at the same time on the same account?
Here's how they stack up:
Basic
Quality: Standard definition – 480p – 640×480
Devices: 1
Standard
Quality: High definition – 720p – 1280×720
Devices: 2
Premium
Quality: Ultra high definition – 2160p – 3840×2160
Devices: 4
Please know that not all shows are available in Ultra high definition. So even if you have the premium plan that comes with the best streaming quality available, if the show hasn't been filmed in ultra high definition, you can't magically get it in it. It'll just default to the highest resolution that's available for the show.
[ps2id id='2′ target="/]Which one should you get?
If you're in a household where more than one device will be watching Netflix at the same time, you're going to need the Premium or Standard plan. Trust me, you don't want to be watching your favourite show downstairs, when one of your kids jumps on Netflix and kicks you off. It's not going to end well!
Of course, there's no harm in trying the basic plan first then upgrading it it's necessary. It's very easy to upgrade and can be done in a few simple steps when you're inside your account.
Even if you won't have more than one person on Netflix simultaneously, consider moving up one tier from the Basic for the higher quality content you'll be streaming.
Nothing's worse than paying for a streaming service, putting it up on your fantastic brand new ultra HD Smart TV, and realising the quality of the stream is garbage. It's only an extra $4/month. As the old cliche goes – that's a single cup of coffee!
Either way – Netflix are kind enough to offer all Aussies a no-obligations attached tried of their Basic with their generous 1 month FREE trial signup bonus (available on all plans). If standard quality's fine for you – then you're golden. Click here to start the signup process.
Side note – I found this infographic on how we binged on Netflix in 2017 pretty interesting!
[ps2id id='3′ target="/]How much did it used to cost?
Back when Netflix launched in Australia on March 24th, 2015, the monthly cost of their subscription plan weren't the same as they are now. As you can guess, they were cheaper. But not by much.
Here's how much the plans used to cost every month:
Basic: $8.99
Standard: $11.99
Premium: $14.99
Netflix managed to go more than two years without changing the prices of their streaming packages – pretty impressive!
It wasn't until the middle of 2017 that they decided it was now time to slightly increase the monthly cost of their packages. A spokesperson from the company stated that the price increase was in part caused by the government's plan to increase the arms reach of GST – directly affecting Netflix themselves.
[ps2id id='4′ target="/]Are prices going to increase soon?
As of 2018 – there are no rumours of any upcoming price increase to their streaming platform. Which isn't too surprising considering the last increase was very recent in 2017.
I think more than a few of us down under would kick up a stink if they were to start a trend to increase the price year on year.
With that being said, Netflix recently started a controlled test to a group of subscribers – running ads in between episodes of TV shows. They aren't your traditional ads, just brief trailers for other shows you may be interested in.
They're 100% skippable, but can't be turned off. Yes – it's not a direct increase to the price of Netflix, but it is another method their using to potentially increase their revenue.
If you're watching large amount and wider variety of shows, their generating more revenue, by showing you trailer of more shows, will you'll, hopefully, eventually get around to watching. You can find out more information about the test here.
[ps2id id='5′ target="/]How does the price compare to other streaming options?
Overall, Netflix is extremely competitively priced, even with the many moves by some of the world's largest media companies into the online streaming space.
Here's a quick little overview comparing Netflix to a few of the other popular providers in Australia:
Foxtel
What many people think is our version of cable in America. It's quite a bit more expensive than Netflix, with plans and packages going up past $100+/month. ut Foxtel has live TV – a massive bonus for those, especially if you're after live sport.
One of Foxtel's main value offerings is their uninterrupted TV of many of the world's largest sporting events. Something few other Australian streaming platforms can provide.
On top of their live TV service, Foxtel Now (their on-demand service), is also growing its content database at a very rapid rate. It'll be quite interesting to see where they end up in the near future.
Want to learn more about Foxtel's packages and pricing? Click here.
Stan
Likely one of Netflix's largest competitor in Australia. Stan has a similar monthly pricing structure to Netflix:
Basic: $9.99/month – Standard definition, 1 device
Standard $12/month – High definition, 3 devices
Premium: $15/month – Ultra high definition, 4 devices
Stan is also growing their content database month by month. They're slowly dipping their toes into the original content market to compete with Netflix's massively popular Originals as well.
Recently releasing The Second – a Stan Original Feature Film. Find out more info about the movie here.
Prime
You may or may not know this, but Amazon prime is now available for Australians. They've done little to market it at the moment, but their prices are quite inviting.
If you sign up before 31 Jan 2019, you can grab the introductory rate of $4.99/month.
After that, the price will go back to $6.99/month. You can find out more information about Amazon Prime here.
[ps2id id='6′ target="/]Do Australians pay more than the rest of the world?
Sometimes we do, and sometimes we don't. I did a little research and found out the subscriptions pricing for a few other countries in the world.
Here's a table with Netflix's monthly cost in various countries:
| Country | Basic | Standard | Premium |
| --- | --- | --- | --- |
| USA | $7.99 ($10.88 AUD) | $10.99 ($14.97 AUD) | $13.99 ($19.05 AUD) |
| India | Rs500 ($9.75 AUD) | Rs650 ($12.68 AUD) | Rs800 ($15.61 AUD) |
| UK | £5.99 ($10.44 AUD) | £7.99 ($13.92 AUD) | £9.99 ($17.41 AUD) |
| Singapore | $10.98 ($10.92 AUD) | $13.98 ($13.91 AUD) | $16.98 ($16.89 AUD) |
| Italy | €7.99 ($12.50 AUD) | €10.99 ($17.20 AUD) | €13.99 ($21.90 AUD) |
Conversion rates were from August 2018.
As you can see, the Basic plan site quite similarly around $10-$12 dollar, making it right on par with Australia's price.
The Standard plan varies a little more, going up to $17 in countries like Italy.
Lastly, the Premium plan is as low as $15 in India, with Italy paying the most in terms of AUD again – at $21.90 per month.
Unfortunately, comparing countries only in terms of pricing isn't really fair. The content Netflix has varies wildly depending on which country you're in (which is why many people are turning to VPNs to trick Netflix into thinking they're in another country).
Similarly, the relative cost of the service compared with the average yearly wage in the country has not been taken into account.
For example, the average yearly wage is India is $616 ($689 AUD), as of 2013. So a Netflix subscription for them is going to take a far larger cut out of their total earnings.
[ps2id id='7′ target="/]Should you sign up?
All in all, the decision is yours. Netflix was one of the first players in the streaming industry, and are now able to command a slightly higher monthly subscription cost, although many might consider their platform and the content available on their far superior to their competitors.
If you're looking to take a break from free to air TV and you've never been a fan of Foxtel and their high prices, Netflix might just be the right choice for you.
You can sign up today and get a month of streaming absolutely free. Click here to get started.
Disclaimer
We are not affiliated with the above goods/service/organisation in any way. Prices should only be used as a guide.