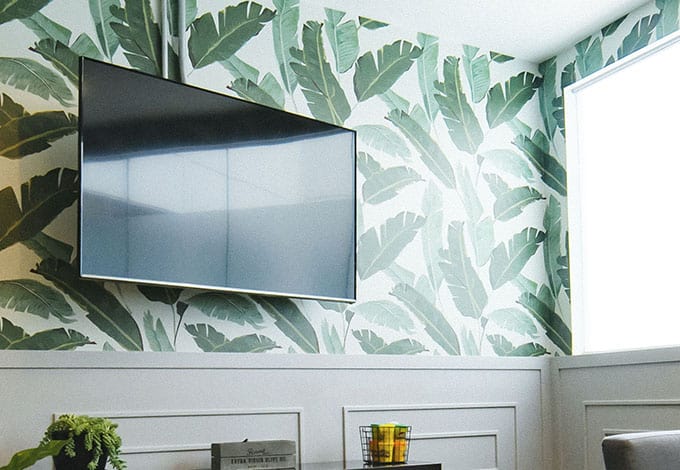 Thinking about Foxtel? Find out how much it's going to cost you, what type of plans are available, and the exact price of each of their streaming packages.

Here are the latest Foxtel prices for their packages and plans in 2019:
Plan
Price

Combo Packages

Foxtel Plus Bundle (50 channels)
$49/month
Movies HD & Netflix Bundle (includes Foxtel Plus)
$81/month
Sports HD & Netflix Bundle (includes Foxtel Plus)
$86/month
Premium Bundle (includes Foxtel Plus)
$99/month
Movies HD Bundle (includes Foxtel Plus)
$69/month
Sports HD Bundle (includes Foxtel Plus)
$74/month
Foxtel Plus & Netflix Bundle (includes Foxtel Plus)
$61/month
Premium & Netflix Bundle (includes Foxtel Plus)
$111/month
Platinum Plus Bundle (includes Netflix, Favourites & Multi-Room Casting)
$139/month

Build Your Own Package - Channels

Foxtel Plus (requirement)
$49/month
Foxtel Plus & Netflix (alternative requirement)
$61/month
Sports HD
$25/month
Movies HD
$20/month
Kids
$5/month
Favourites
$20/month

Multi-Room Addition

Multiroom iQ4
$25/month
Multiroom Casting
$15/month
HD
$10/month
Foxtel Magazine
$3.95/month

Specialty Channels

BoxSets (included in drama pack)
$10/month
Antenna Pacific (Greek TV)
$23/month
RAI International (Italy news)
$23/month
Sky Racing + (requires Sports Pack)
$5/month
Price Updates
November 2019 – Updated bundle pricing and package structure
February 2019 – Amazon Prime is now officially the cheapest streaming platform in Australia at $6.99/month. You can sign up today for a 30 day free trial.
January 2019 – Updated prices to reflect Foxtel's new plans and packages.
November 2018 – Foxtel's restructured the pricing on a lot of their channels and packages. Price list has been updated to reflect the change.
What channels are in the package deals?
On top of wanting to know how much one of Foxtel's packages is going to cost you, their deals are the most convenient and a very popular way to get started with their entertainment platform. So what are they?
They combine some of their most popular channels, package them together, and offer them at a great rate. Perfect for all involved.
As you saw from the list above, there are five (5) packages for you to choose from. Here's a bit more detail into what's included in each package:
Platinum HD (95 channels)

13 Sports
5 Drama
10 Movies
45 Entertainment
9 Entertainment Plus
7 Documentaries
6 Kids

Sports HD + Entertainment (57 channels)

12 HD Sports
45 Entertainment

Movies + Entertainment (55 channels)

10 Movies
45 Entertainment

Drama + Entertainment (50 channels)
Entertainment Plus (53 channels)

45 Entertainment
8 Entertainment Plus
Again, it can be a little tough to understand exactly which channels you're getting from that list as well.
Bonus: Foxtel currently offer all packages on a no obligation, cancel anytime contract. And the first month's free!
Read on to the next section and you'll discover many of the individual channels that make up the packages and channel packs.
What channels are in the Build Your Own packs?
As you saw, all of the packages available are made up of individual channel packs. And if none of the packages are what you're looking for, Foxtel lets you customise and build your own with the channels packs you want.
Here's a list of what's inside each channel pack:
Entertainment (base pack – you have to have it)

Entertainment

Fox8
BBC UKTV
Arena
MTV
Universal
TVH!TS
111 Funny
Fox Classics
Lifestyle

Documentaries

Discovery Channel
National Geographic

Kids

Disney Junior
Nick Jr.
Boomerang

Music

MTV Music
MTV Dance
V
MAX
Smooths Arts
Foxtel Tunes

Sports News & Racing

FOX Sports News
Sky Thoroughbred Central
Sky Racing 1

News & Weather

Fox News
Sky News Live
Your Money
Sky News UK
Sky News Extra
Sky News Weather
BBC World News
CNN

Other Channels

CGTN (Chinese news)
CGTN Documentary
NHK World (Japaneses)
Aurora
Bloomberg Television
CNBC
Aljazeera
RT
Expo
TVSN
ACCTV
Daystar
SBN
Hillsong
TRT World

Sports Channel Pack

Fox Cricket
Fox Footy (AFL)
Fox League (Rugby)
Fox Sports 503 (NBL, NHL)
Fox Sports 505 (A-League)
Fox Sports 506 (Moto-racing)
Bein Sports 1 (Euro football)
Bein Sports 2
Bien Sports 3
ESPN (international sport)
ESPN2
Eurosport

Movies Channel Pack

Premiere Movies
Action Movie
Comedy Movies
Masterpiece Movies
Family Movies
Disney Movies
Romance Movie
Thriller Movies

Entertainment Plus Channel Pack

Comedy
Syfy
Style
TLC
A&E
E!
Lifestyle Home
Lifestyle Food

Documentaries Channel Pack

Nat Geo Wild
HISTORY
Discovery Turbo
Discovery Science
Animal Planet
Crime Investigation
BBC Knowledge

Kids Channel Pack

Cartoon Network
Disney Channel
Cbeebies
Nickelodeon
Discovery Kids
Disney XD

Drama Channel Pack

Fox Showcase
Binge
BoxSets
BBC First
13th Street
That's a long list! Hopefully it'll be able to help you make your decision easier.
Pssst! Here's a little video showing what's in the Kids channel pack as well:
And a recent promotion on their cricket coverage:
Are there any discounts or deals available?
Most of the time yes. If you do a bit of digging throughout the web and visit some local Australian forums (Whirlpool) – you should be able to find yourself a special combo package available.
If that proves unsuccessful, Telstra & Foxtel have been partners in the game for many few years now. Head to this page on Telstra's site to see what's available.
Unfortunately, most of the packs do come with a minimum commitment of 12 months, and then the prices of your package increases.
Not able to find any discounts that suit you? No worries – consider the classic tactic of bait & switch.
Sign up for the package you're after and pay the full price for a month or two. **UPDATE – Not anymore as the first month's free!**
When that time's up, give them a ring and tell them your financial situation has changed and you can't afford the package at it's current price. They'll most likely drop the price or throw in a package or two to keep you on board.
Why? It's much easier for them to keep an existing customer than bring you back once you leave.
Is it worth getting it?
That depends on what you're after. One aspect which Foxtel continues to hold its competitive advantage, is in sports. They are one of the few streaming platforms in Australia with channels covering live sports all around the world. So if you want your sport, and you want it live, Foxtel's sports combo will be highly valued in your home.
On top of that, their Platinum HD package has nearly 100 channels to choose from when you turn on the TV. 100 channels!  You could watch each channel for 20 minutes, and still not be able to watch them all in a day – I did the math. It's hard to argue against that value.
When Foxtel might not be for you, is if you'd rather be able to choose exactly what you want to watch and when. Standard Foxtel is like TV, is has a set schedule, and it's not going to change for you. So if you don't like what's on – too bad!
If you do want to be able to choose, on demand, what you want to watch and when, check out Netflix. Their prices are much lower than Foxtel, and they have some great original content as well.
When did it all start for Foxtel?
Back in 1995 when a venture between News Corporation and Telstra formed. The name, Foxtel, came from News Corporations' Fox & part of Telstra.
It's had quite an interesting journey throughout its life, with many mergers & acquisitions along the way, buy ins and buy outs from various companies, and a whole lot of controversy.
In its 22 year life, Foxtel never changed its branding. That all changed in 2017 when it engaged DDB to help revitalise the brand in Australia.
Here's capture of their logo intro on the old VHS tapes:


The advertising agency focused on portraying Foxtel in a more personal & friendly manner. Ditching the all caps logo for a contemporary look.
Today, they have around 100 Live Channels available. And with the massive acceptance of on-demand streaming platforms such as Netflix, Foxtel has also pushed hard with their own on-demand selection.
Some of the most prolific on-demand titles available, as of 2018, include:
Westworld
Fear the Walking Dead
Krypton
Silicon Valley
Game of Thrones
and many more.
In order to keep up with popular demand, they are also consistently adding on new TV shows and movies every week.
However, Foxtel are yet to announce any TV shows or movies produced by their own studio – of which Netflix & Amazon are pouring billions of dollars into each year.
It'll be interesting to see how they'll compete with titles exclusive to the streaming platforms who produce their own content.
Conclusion
All in all, Foxtel has been forced to majorly re-structure many of their packages and pricing models in order to stay competitive in the ever changing streaming industry.
Today, they offer a range of entertainment, news, kids, movies, and sports channels for you to choose from and enjoy at home.
If you have any further questions about Foxtel or their prices, let me know in the comments below.
Disclaimer
We are not affiliated with the above goods/service/organisation in any way. Prices should only be used as a guide.