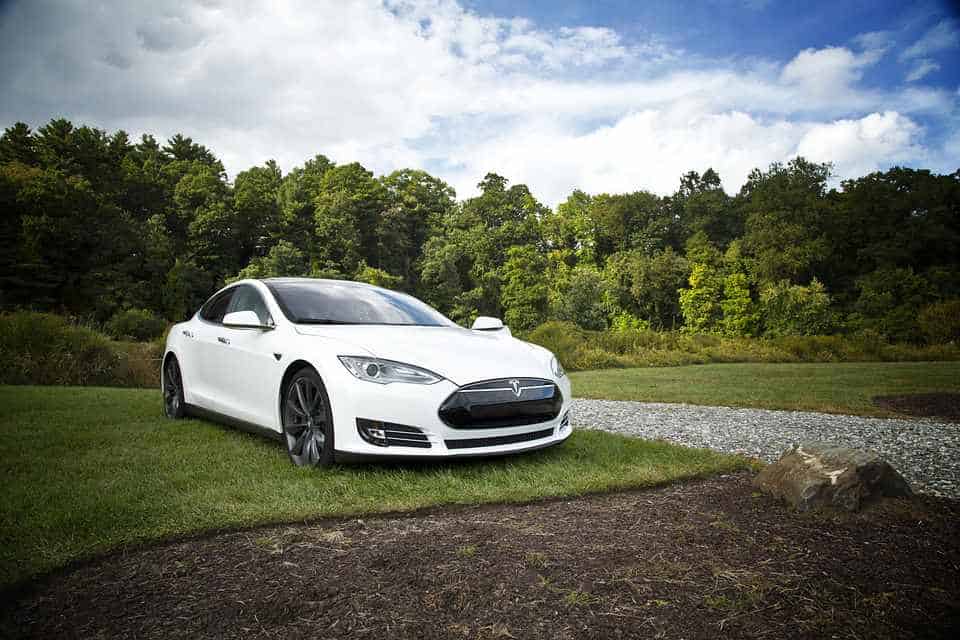 One of the most requested prices we have – the Tesla Models. And it's here.
Welcome to the ultimate guide to Tesla prices in Australia. All the models are covered including the Model 3, Model X, and upcoming releases of the Model 3 (2019), Tesla Semi (2019) and the Roadster (2020).
Here are their prices:
Badge
Price (AUD)

Tesla Model S

60
$105,000
70
$115,000
70D
$120,000
75
$125,000
75D
$135,000
85
$145,000
85D
$160,000
100D
$180,000
P85
$155,000
P85D
$185,000
P90D
$205,000
P100D
$250,000

Tesla Model X

75D
$150,000
100D
$190,000
P90D
$230,000
P100D
$260,000

Tesla Model 3 (coming late 2019)

Model 3
$45,000

Tesla Semi (coming 2019)

300 mile (500km) range
$195,000
500 mile (800km) range
$235,000

Tesla Roadster (coming 2020)

Base Price
$260,000
Founders Series (first 1,000 cars)
$326,000
Think the prices are wrong? Tell me in the comments below.
Tesla? Who are they?
Tesla is arguably, scrap that, they are the most recognizable electric car manufacturer in the world. And they are headed up by one of the most recognizable and influential people as well – Elon Musk.
Musk has more than a few major companies under his oversight including:
After being founded in 2003, Tesla recently passed 300,000 manufactured vehicles in February 2018 – a massive milestone for the disruptive company.
As of 2017, they came home with an annual revenue of just under $14 billion but are still operating at a net loss. Quite a big one at that – a whopping $1.63 billion in the red.
Rarely a month goes by these days in which Tesla doesn't make it into the world headlines. They have a massive few years ahead of them and we're all excited to see where they're going to end up.
Hopefully in every one of our garages.
The Models
Tesla currently has 2 Models available on market (as of April 2018) – the Model S and Model X.
Stats put the Model S as the most popular with over 200,000 cars sold worldwide.
Next in line is the Model X – the larger, more family-sized version of the electric beasts. Since release, sales sit at more than 70,000 units.
Can you guess which country loves it the most? Norway. It's been the top selling new car four times in a row. Not just the top selling electric car…the top selling car of all cars.
Both of these, unfortunately, have still been vastly out a price range acceptable for the everyday person. But that's all about to change with the Model 3.
The Model 3 is Tesla's mass-market model. Designed to be as affordable as possible. Announced in March of 2016, the Model 3 now has over 500,000 reservations in place for delivery.
And it's just around the corner with production officially starting in 2018. We'll have to wait a little bit longer for it in Australia though.
UPDATE: News has just come out in August 2018 that Tesla is yet to begin mass production for the Model 3. Instead, the company has decided to focus their production on their higher spec models. This throws a spanner into the works for when the affordable Model 3 will be available in Australia.
Ah, the Roadster. The vehicle which sent many fanboys into meltdown is coming closer and closer to a road near you.
Just recently in late 2017, Tesla unveiled the latest version, which is planned to hit the roads in 2020. It will have a 620 mile (1,000km) range with a 0-60 in 1.9s flat.
But that's not all. At the same unveiling as the 2020 Roadster, Musk rolled into the shop one futuristic looking beast of a machine – the Tesla Semi.
An all-electric semi-trailer truck set to take on the transporting world by storm. Two versions are available – the 300 mile charge the 500 mile. At varying prices as you can see in the table above.
As we know, Tesla is allocating a large amount of resources to perfect their batteries. Including those for their home-based solution – the Powerwall. So the pressure on providing the market with an exception Semi-Truck battery is going to be immense.
What's next for Tesla?
As more and more manufacturers enter the electric vehicle (EV) market, Tesla's brand recognization and fanbase will be tested.
And with nearly 20 countries announcing a ban on fossil fuel vehicles, either new vehicles sales or all vehicles altogether, many international car companies are finally realising EV's are the way of the future.
The extremely near future.
Thoughts? Let me know in the comments below.
Disclaimer
We are not affiliated with the above goods/service/organisation in any way. Prices should only be used as a guide.