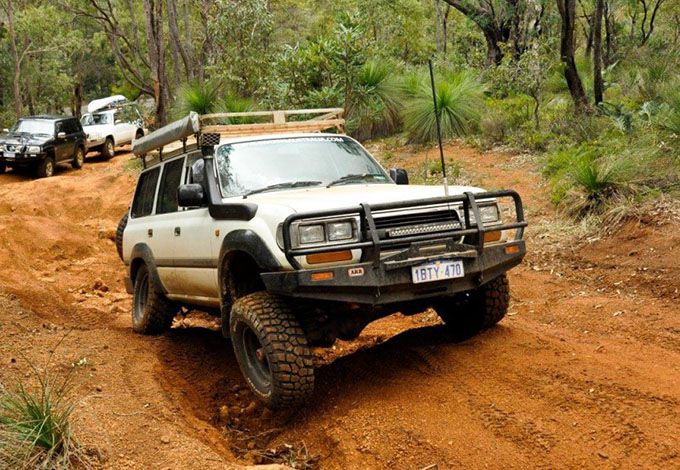 Towbars are a wonderful add-on for your vehicle. Not only do they serve their main purpose of towing extremely well, many attachments are available to use them as bike racks, kayak holders, and much more.
Generally, new vehicles aren't fitted with a towbar but can be purchased as an additional add-on during the sales process. Although easy and straightforward, this method will usually cost you more. As such, I recommend adding on the towbar by a 3rd party.
If you already have your vehicle – great! Time to get that towbar attached.
There are two components which come together to form the total installation price of the towbar. The towbar itself, and the labour required to install it. Total price depends on your car, the type of towbar, and the towing capacity you're after.
Here is a little guide as to how much a towbar might cost and their installation price:
Towbar Prices & Installation Cost
Item
Price

Towbar Type

Light Weight (1200kg-1600kg)
$329
Medium Weight (1600kg-2000kg)
$440
Heavy Weight (2000kg+)
$520

Installation

Towbar Installation Cost
$200
Towbar Price Updates
November 2019 – Updated towbar prices.
November 2018 – Prices seem to have slightly increased across a number of cities. This has been confirmed by our team with further research into a number of specific installers in the major cities.
June 2018 – Price have not changed in the past 6 months.
Recommended installers:
What's included in the towbar installation
Towball
The towbar and the installation are included. One little thing that some people aren't away of, however, is that the towball isn't actually part of the towbar. The towball is the shiny chrome spherical attachment which you most often see attached to the towbar.
Make sure you find out if it's included in the price or not beforehand. Nothing's worse than agreeing to the installation whilst you believe the towball is included when it isn't. Then you get hit with the – "That'll be an extra $199 please."
Electrics
You'll always want to confirm the electrical components will be sorted as well. Generally, this is just the indicators and brake lights which come with the trailers and various other items you'll be towing.
Depending on what you're towing, you may be after some custom electrical work. So it's up to you whether you want to get the towbar at one place, then the custom electrical work at another, or find one place that'll be able to sort of all it at once.
Similar to wrapping your car with vinyl, where custom artwork will increase the price, any custom electrical work for your towbar will add on to the total price of the installation cost.
Warranty
Lastly, but one of the most important considerations you should take, is the warranty and guarantee that comes with the product.
You don't want to be towing half of your life savings behind you when poof, you look back and instead of seeing your trailer, it's just a trail of carnage. Make sure you're receiving a high quality product, with a long lasting warranty.
This will ensure the price you pay for the initial installation won't be the start of many hassles to come further down the road.
One of the easiest ways you can make sure of this yourself, is to head straight to a highly rated business first.
On a side note – here's a good video of a thorough walk through if you want to fit and install the towbar yourself:
Good Luck
Awesome – now you know a little more about the cost of a towbar installation, you're more prepared for when you decide to get an accurate quote.
Hopefully, you learned a little from this article. If you have any further questions or comments about the prices, let us know in the comments below.
Disclaimer
We are not affiliated with the above goods/service/organisation in any way. Prices should only be used as a guide.