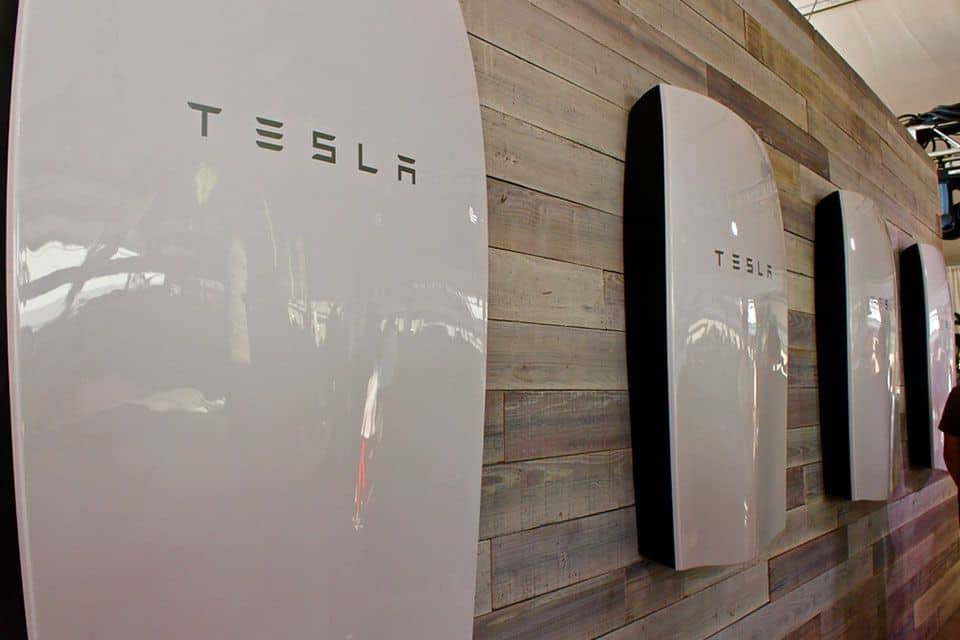 The Tesla Powerwall is one of the most popular home battery systems available on the market today. With the Powerwall 2 being the latest model – how much does it cost and is it worth getting on installed? Let's find out

Here are the latest prices for the Powerwall 2 batteries in Australia:
| Unit | Price (AUD) |
| --- | --- |
| Powerwall 2 | $10,100 - $12,500 |
| Powerwall 2 [fully installed] | $12,500 - $15,000 |
Price Updates
March 2019 – Prices for the Powerwall 2 and installation cost have increased between $1,000 – $2,500 due to industry changes.
[ps2id id='1′ target="/]What is the Powerwall 2?
The Powerwall is or aims to be, the ender of the traditional electrical grid. It"s a self-contained battery system which stores energy from the sun via installed solar panels on your roof and distributes it on demand.
Essentially, as long as the sun continues to rise in the east and set in the west – this Tesla power system could provide all of your home's electricity needs. Not only during the day via the solar panels but also at night from the stored energy.
According to Tesla's website, the Powerwall is 100% self-powered on a typical day. Meaning the unit will continuously harvest more power than you use during the day (unless your running a Bitcoin mine), and stores that energy in its battery for use when the sun's gone down to rest so you'll never be out of power.
Each unit weighs in at 125kg and can be daisy-chained to fit 10 units within a single home. To find out how many Tesla recommends you install, you can use their calculator here.
[ps2id id='2′ target="/]What are the Powerwall 2's main benefits?
We've touched on a few of the main benefits so far, but let's put it all together into something a little easier to understand.
Here are it's main benefits:
Power storage – No only will the solar panels provide you with power during the day, the storage capacity of the Powerwall 2 will allow you to continue to use that power during the night
Little maintenance – The Powerwall 2 has been designed with a carefree lifestyle in mind. Very little maintenance will be required to keep the system running smoothly.
End cost – Although the price tag may initially be a big ask, the eventual savings that'll come trickling down will be worth it. But it may be worthwhile to wait a little longer.
[ps2id id='3′ target="/]How much will you save in electricity?
Unfortunately, there's no definitive answer to this question. Your savings will depend on how much sun you get, how efficient your panels are, how many Powerwalls you have installed, and a range of other factors.
With that in mind, Choice.com.au recently released a story (link) documenting the savings of Australia's first Powerwall owner, Nick Pfitzner.
After installing a 7kW battery along with a 5kWp solar array in January 2016, Nick has seen his electricity bill drop by 88% to just $283 for the year. You read that right – Nick and his family, in a four-bedroom home in NSW, paid $283 for electricity for the whole year.
Keep in mind though – it cost Nick nearly $17,000 in total to install the unit. By estimates, he'll have his new Powerwall paid off within the decade and be well on his way to free electricity.
It'll take a bit longer to pay off a new Tesla car based on the savings from petrol to electric though. There's still a long way to go in that department.
[ps2id id='4′ target="/]Is the price going to come down soon?
Yes & no. It all depends on what you mean by soon. If we're talking in the next 1 or 2 years, it's unlikely we'll see a large enough drop in the price of the Powerwall 2 to make it worth the wait. That is, instead of just going out and getting it today if you really want it.
With that being said, if you're just browsing the market, looking at a few different types of units, with one of those being the Powerwall 2 – then we'd recommend waiting for another 3 to 5 years.
Sure, Tesla is one of the first movers in the home battery market, but that just means the market itself is yet to mature and prices are still relatively high.
There are a number of other international organisations getting their feet in the door of the home battery market. A few of those are:
LG Chem – the largest chemical company in South Korea
Sonnen – currently leading the home energy storage systems market in Germany
Simpliphi Power – US based company with a head office in California
As the industry is still emerging, competitors come and go. One of those recently parting ways was Mercedes-Benz – recently calling it quits as they failed to keep up with the ever-innovating market.
[ps2id id='5′ target="/]What's the catch?
It still may be too early or wise to get one installed for yourself. Technology is consistently, and exponentially improving (although it's slowed down a bit lately) and the Powerwall has only just hit the consumer markets within the past few years.
We expect prices to drop dramatically in the near future, especially the prices of the Powerwall 2 as it becomes more and more accepted in society.
In addition to that,  with other manufacturers entering the market, providing a large range of solar powered home battery storage units to choose from, expect to see a race to the bottom in the pricing department. A massive win for the Australian end consumer.
[ps2id id='6′ target="/]Who can install it for you?
If you're not too worried about waiting to see what the industry will look like in a few years, here are some recommend installers. They offer the Powerwall 2 at a great price along with a fantastic service:
If you have any more questions about the Powerwall 2, what it can do, how much it costs, or how much it can possibly save you – let us know in the comments below.
Disclaimer
We are not affiliated with the above goods/service/organisation in any way. Prices should only be used as a guide.