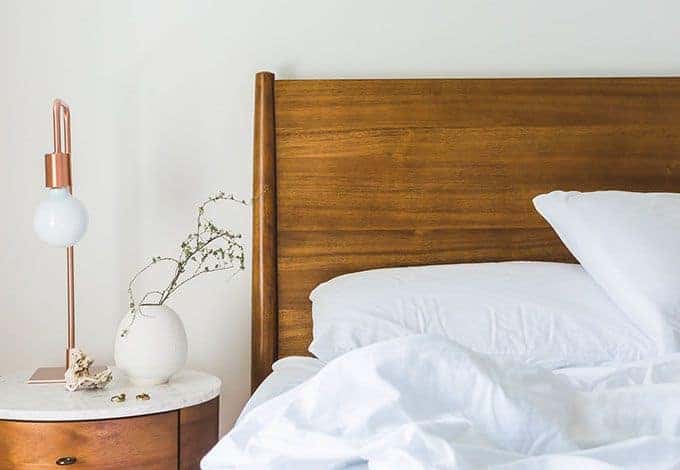 Find prices for the most popular mattress toppers in Australia including the Bambillo Topper, MicroCloud Topper, and more.
Here are the latest prices for toppers in Australia:
Type
Price
Bambillo Topper - Single
$400
Bambillo Topper - Queen
$560
Bambillo Topper - King
$680
MicroCloud Topper - Single
$180
MicroCloud Topper - King Single
$220
MicroCloud Topper - Double
$260
MicroCloud Topper - Queen
$290
MicroCloud Topper - King
$310
Target Ball Fibre Topper - Single
$49
Target Ball Fibre Topper - King Single
$59
Target Ball Fibre Topper - Double
$69
Target Ball Fibre Topper - Queen
$79
Target Ball Fibre Topper - King
$89
Kogan Ovela Bamboo Topper - Single
$99
Kogan Ovela Bamboo Topper - Double
$129
Kogan Ovela Bamboo Topper - Queen
$79
Kogan Ovela Bamboo Topper - King
$159
[ps2id id='1′ target="/]Why should you buy a good mattress topper?
Because sleep matters. Much more than you think. There have been many scientific studies, including some by Harvard University (Why Sleep Matters), the National Institute of Neurological Disorders and Stroke (Brain Basics: Understanding Sleep), and the RAND Corporation (Why Sleep Matters).
All which point to the fact that a good, uninterrupted amount of sleep each night is a major factor in determining your ability to learn, your quality of life, and your overall health and safety.
If you have an hour or two, I highly recommend you take some time to go through the content on their websites and really understand why you need a good sleep each night.
It will make the process of buying a new topper far easier if you're 100% behind the reason that sleep is worth paying for. *Good sleep is worth paying for.
If you don't have time, here's a high-level summary of why you need the right mattress:
Sleep is very important for memories – new things you learn during the day are being refined while you sleep. Your subconscious mind if a wonderful thing.
Lack of sleep can lead to:

Weakened immunity
Weight gain
High blood pressure
Low sex drive

Uncomfortable sleeping positions can lead to intense muscle pain & cramps throughout the day (sometimes taking very long to recover from)
Good mattresses are hard to come by, which is why you should definitely spend more time during the research phase to make sure you pick the right one.
With the above side effects of what a bad nights sleep can do to you, they're well worth the effort to avoid.
But deciding which one can be tough.
[ps2id id='2′ target="/]3 tips & tricks when buying your new topper
A few little pieces of wisdom that'll help you in your journey:
Check the warranty
By check, I actually mean read the whole thing! Don't just check what the warranty period is – check & understand what it covers.
Nothing's worse than thinking you can return it because it's still in the warranty period – only to find out it's not covered for whatever's wrong with it.
For example – the fast-growing Eva Mattress' warranty doesn't cover any type of smell the mattress my have. As "some materials have a natural odour".
Cheap out on the frame
If your on a tight budget and don't already have a frame – allocate a far higher amount to the mattress or mattress topper part of your purchase.
The frame has a far lower impact on the quality of your sleep compared to what your body will be physically lying on – the material of the topper.
Try before you buy
The old proverb works perfectly in this situation. Unless you've slept on it before, you really have no idea whether the item you're thinking about buying is right for you.
If the brand doesn't advertise a trial period to test out their product – ask. There are plenty of companies out there who offer trial periods, more than enough to not waste your time on those who don't.
[ps2id id='3′ target="/]Should you buy a mattress? Or a mattress topper?
If you're simply after a little extra cushion to put on top of your current mattress (which isn't too bad as it is), then a topper is the way to go. They're far more inexpensive compared to forking out for a whole new mattress, and they'll most likely be able to get the job done.
However, a topper won't fix a bad mattress. Your mattress is the backbone when it comes to the quality of your sleep and it's worth investing in a good one.
Traditionally, quality mattresses don't come cheap. But times, they are changing, and the new mattress-in-a-box era is coming to a front porch near you.
If you're after a traditional mattress from a bedding store – consider spending a little more time saving up to get the right one just for you.
Of course, you could always grab yourself a 2nd hand bargain – although it's a bit iffy buying a 2nd hand mattress (you know why).
[ps2id id='4′ target="/]Which one should you buy?
Now that's a good question. And I truly want to give you the perfect answer for your personal situation, but I just can't.
Your body is completely different to the person across the street and completely different to the person on the other side of the country.
Try this – think back to the time you woke from a slumber on a bed for the first time and thought to yourself:
Now that was a good nights rest.
What type of mattress was it? Air bed? Spring bed? A memory foam mattress? Or maybe even the classic water bed? Whatever it is – if you can remember yourself waking up completely refreshed – you should try and buy another type of the same kind. No matter the cost.
If you can't remember, head down to your local bedding store – there's plenty around, and most have massive showrooms with a variety of cushion styles and innovative bedding technologies to test out. Such as Rest's Smart Bed Technology.
Otherwise, read through some of the reviews below – they may be able to help you when taking into account the price of your new mattress or topper.
[ps2id id='5′ target="/]What are other people saying?
The Bambillo Mattress Topper has completely mixed reviews.
Some absolutely love the product and say they feel like they're sleeping on clouds & it's the best product they've ever purchased. And for others, it has the complete opposite effect – saying it's not worth the money & almost unbearable to sleep on.
The MicroCloud Mattress Topper has many positive reviews as well. Only 10% of all customer reviews have been less than 5 stars.
Similarly, customers who've purchased Kogan's Ovela Topper have lest vastly positive reviews as well. One user even said they bought it for their sons bed after discovering it was riddled with lumps and bumps which were disrupting his sleep. One the topper was on, he was sleeping like the baby he once was.
Lastly, the generic topper from Target also have good reviews. Sorry! All these products having good reviews isn't making it easier for you I don't think. Back on track – people are saying it's comfy, soft, and washes quite well if you follow the directions.
[ps2id id='6′ target="/]My recommendation
Sold on a topper? Fantastic! If it was me, I'd definitely go ahead and dive right in with a new Microcloud topper if I was in the market for a new one.
Yes – it is a bit more expensive than the Kogan or Target topper, but I believe not only will it be a lot comfier, but the overall quality of the topper will be better. And it will last a much longer time frame.
If you like, you can learn more about Microcloud and it's topper here.
Also, check out this cute video I found – almost convinced me to buy one (except they're in NZ).
[ps2id id='7′ target="/]Conclusion
Overall, if you aren't getting a good nights sleep and believe it has something to do with what's underneath you, you should definitely be looking into a new topper. And you are which is fantastic!
I hope this article helped you out a little on your buying journey and hopefully you'll be getting waking up blissfully each morning in no time.
If you have any further questions about mattress toppers or how much they cost, let me know in the comments below.
Disclaimer
We are not affiliated with the above goods/service/organisation in any way. Prices should only be used as a guide.